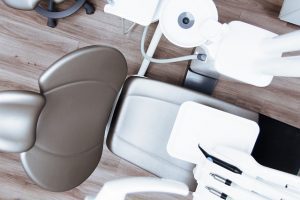 So your dentist says you should get your wisdom teeth pulled. Who you gonna call?
Most people go to an oral surgeon for wisdom tooth extraction, not a dentist. Oral surgeons like Dr. Puckett are specially trained to perform this type of procedure, and by law, have extra training to administer the various type of anesthesia that are used during the surgery.
Your dentist will probably recommend an oral surgeon who has a good track record with their patients. If not, you can ask around to see who your friends, neighbors and relatives have used, or look at online reviews of oral surgeons in your area.
Ask your contacts:
How did the process go before, during and after the surgery?
Did the surgeon and their staff have good "bedside manners?"
Was everything explained thoroughly?
Was your contact able to ask questions?
Were options provided for anesthesia?
Did they have any complications, and if so, was the surgeon responsive in dealing with the problem?
When you have selected a few choices, call their office and ask some questions, then check out their online reviews. What are past patients saying?
Pick An Oral Surgeon With Experience
With over two decades of experience extracting wisdom teeth, Dr. Puckett performs the procedure daily, and can answer any questions you have when considering it. Because of the evolution of the human diet, we don't need our wisdom teeth any more, and they can often cause problems later in life.
If your wisdom teeth are impacted or not coming in straight, getting them out as soon as practicable is advised.
Getting these teeth extracted in your teen years, before your bones are fully formed, is best. They can be removed later, but the process may be more complicated.