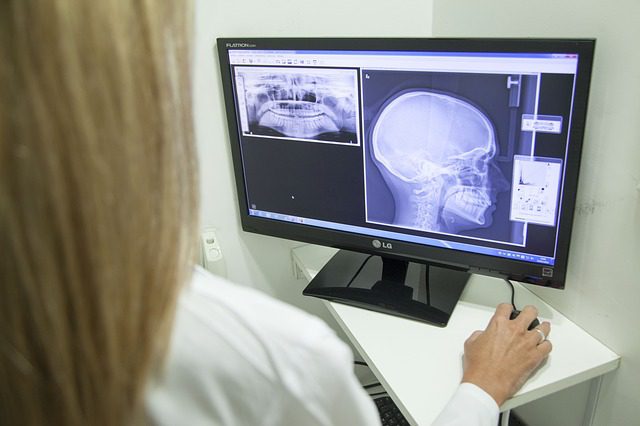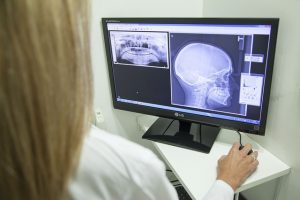 When your dentist tells you a pathology in your teeth, jaw or gums requires the specialized knowledge of an oral surgeon, you might wonder how exactly you should choose the right one. Mouth and maxillofacial surgery require steady hands that understand the physiological intricacies of the mouth and face. Oral surgery could be anything as simple as a tooth extraction followed by a dental bone graft, to a 9-month period of several surgeries in order to fully reconstruct a severely-damaged mouth. But the extent of the oral surgery won't matter much as long as you choose a local oral surgeon who is focused on providing patient-centered, cost-effective oral surgery services.
What to Look for in a Cincinnati-Based Oral Surgery Practice
Your dentist will likely give you a referral to a local oral surgeon, because often dental and oral surgery offices work closely with one another. Their services overlap a bit, but when your family dentist realizes they're not the full mouth reconstruction dentist you might need, they'll have an oral surgery practice they trust and rely on to refer you to.
But that doesn't mean you can't do your own research. What if that oral surgeon doesn't take your insurance, is too far away from your home to be convenient, or you just don't feel comfortable in the office? Things you should prioritize when vetting local oral surgeons are education/experience, reputation, proximity to home, and cost of services.
Education and Experience
A Cincinnati-based oral and maxillofacial surgeon should have graduated from an accredited dental school. They should be interested in new methods for various oral surgeries that make the process more comfortable, less invasive, and more effective. As well, the oral surgeon should have extensive training and experience in administering all types of anesthesia; many mouth surgeries are performed in-office, and you want someone who understands the balance of comfort and safety when it comes to sedation for oral surgery, especially if it involves putting you in twilight.
Reputation
It is important what your dentist thinks; after all, they wouldn't risk their own reputation on recommending a shoddy oral surgeon to their patients. But do more research. Ask around and see who your friends used for their kid's wisdom tooth extraction or their own dental implant surgery. Google reviews will also tell you a lot, and most oral surgery practices are BBB-accredited; you can check their quality and complaints on the BBB website as well.
You want an oral and maxillofacial surgeon with a great track record, who is active within their field. Do they have any extra organization accreditations besides their education and experience? Any local awards for the quality of their care? Do any of the Cincinnati hospitals rely on the oral surgeon for emergency facial trauma services? These are all ways to help you feel that you've found a surgeon you'll be safe with.
Proximity to Home
Anytime you have a surgical procedure done, a key factor in the process on surgery day is how you're getting home afterward. It's the same with oral surgery. Whether the procedure the oral surgeon's performing on your mouth does or does not require IV anesthesia, you're likely not going to be fit to drive yourself home, especially if it's far. Choosing a local surgeon to perform your oral surgery makes a huge difference – if you can drive yourself home, you can be home and on your couch in minutes. And if you can't drive yourself home, your designated family chauffeur won't have to take a whole day off work to help you home.
Cincinnati-based dental practices like ours, that perform mouth and maxillofacial surgeries, are conveniently located to several suburbs to serve local families with friendly, safe and effective oral surgical care.
Cost of Services
Oral surgery can get expensive. Dental implants especially – they're state-of-the-art in terms of tooth replacement and mouth reconstruction, but they're also fairly expensive, and some insurance companies view them as cosmetic (read: not covered). Impacted wisdom tooth removal, dental bone grafting, root canals – things can add up pretty quickly and seem overwhelming.
The best oral surgery practices will use strategies that make the process of any oral procedure cost-effective and manageable for the patient. A couple things special to our Cincinnati practice that help our patients manage the cost of their mouth surgery are:
We hold insurance companies accountable. Just because their list of standards for what's covered, what's partially covered, and what's not covered at all says one thing, doesn't mean that's the final answer. Our practice works closely with patients' insurance companies to get the most out of your dental insurance, saving you money in the process.
We only charge patients for the amount of anesthesia actually used during the surgical process. Industry standards usually charge at intervals. So, even if your procedure only needs 45 minutes of anesthesia, typical oral surgeons will charge you for 60 minutes. Not with us. Anesthesia is expensive, and there's no reason our patients should be paying for services they didn't even use.
Common Types of Oral Surgeries we Routinely Perform
Our staff has extensive experience in assisting our oral surgeon, Dr. Puckett, in all kinds of oral and maxillofacial surgeries. We're also skilled and experienced in pediatric oral and maxillofacial surgical procedures. Services we offer include:
Full mouth reconstruction
Dental implants
Same day dental implants
Dental bone grafting
Soft tissue grafting
Dentin grafting
Wisdom tooth extractions
Pediatric oral and maxillofacial surgery
With our unique way of billing patients only for what was used, and our efficient methods for oral surgeries of all kinds, our patients are not only comfortable and calm with us, but they save money on their procedures. For instance, with these methods, our practice can save patients upwards of $300 per dental implant, making the upfront costs of a dental implant surgery much less daunting than it standardly is.
The Importance of Asking Questions before the Day of Your Oral Surgery
We completely understand the anxiety that comes with knowing you've got an upcoming appointment for an oral surgery. That's why it's important to ask your oral surgeon any and all questions you have in the appointments leading up to the surgery. A great local oral surgeon will always schedule a consultation appointment before the one for the actual procedure to be done on your mouth. Use this time as an opportunity to have them walk you through the process of the oral surgery. Ask about sedation and anesthesia, the length of the procedure, precautions you should take before and after the oral surgery, and what recovery will look like.
With Wilmington Oral Surgery, you're always in good hands. Dr. Puckett and his staff put patient comfort at the forefront of everything they do, and that means both mental as well as physical comfort. If you're wondering which local oral surgical practice is right for you, give us a call or fill out our contact form. We're always happy to explain anything in-depth and answer any questions you might have.