If you need full mouth reconstruction, you've probably got plenty of questions. As a full mouth reconstruction dentist, we've heard them all. As the name implies, full mouth reconstruction is an extensive oral surgery procedure. We'll walk you through it every step of the way: what to expect, how to prepare for the treatment, and TK.
What is Full Mouth Reconstruction?
Everyone's mouth is unique. Therefore, every treatment plan we make to fully reconstruct the teeth is custom prescribed to each individual patient. It can vary according to your needs, dental insurance, and budget. The treatment usually involves a variety of maxillofacial surgery procedures, including: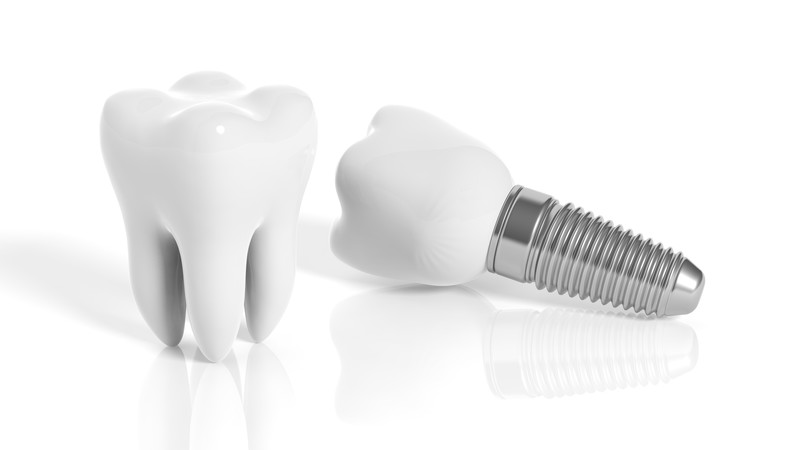 Dental crowns
Dental implants
Dentures
Dental Bridges
Dental veneers
Inlays and onlays
Bone grafts to rebuild the jaw
While treatment plans may vary, depending on the patient and the full mouth reconstruction dentist, the end result is generally the same: A fully restored smile that's as beautiful as you remember it. Our treatment allows for healing, both physical and emotional so you can look as beautiful and personable as you remember.
Deciding on Your Goal
When considering full mouth reconstruction, one of the first things you should do is envision your goals. These may be functional, aesthetic, or health related. You should discuss these with your full mouth reconstruction dentist.
Are you looking to restore chewing ability, recharge your personal appearance, or improve your overall health that may have suffered due to tooth loss? The answers may be different for each individual. Speak with your oral surgeon about what you hope to get out of this experience. Share your goals and vision.
Full Mouth Reconstruction: Is This a Want or a Need?
We're not going to lie. Full mouth reconstruction, otherwise known as a smile makeover, can be an expensive and involved treatment.
There may be other alternatives to consider, depending on your needs and goals. Crooked teeth, for example, may be better addressed through braces and orthodontics.
On the other hand, the procedure can greatly change your life. Even if you are in your sunset years, this approach to oral surgery will restore your smile to function and form so you look and feel great.
Talk to your full mouth reconstruction dentist about your goals and priorities for the surgery. He or she may be able to design an approach that better suits your needs and purposes.
How Long Does the Procedure Take?
The length of the treatment plan depends on the amount of treatment and your own healing needs. Full mouth reconstruction can vary with each individual. It's difficult to say how long it can take. But you should expect at least a month long treatment. Several additional procedures may be necessary. You can discuss the prognosis with your full mouth reconstruction dentist.
How Much Does It Cost?
This again depends on your treatment plan and needs. Some of the treatment may be covered by your insurance, depending if the treatment is needed for health, functional or purely cosmetic reasons.
Keep in mind that we are able to offer more affordable dental implants than most. This can significantly decrease the cost of full mouth reconstruction.
The best approach is to come in for a consultation. We can discuss treatment options that can vary according to your needs, budget, and health insurance options. We can craft a treatment that's friendly to your budget. Because we take a creative and unique approach to treatment, we can usually find a more affordable approach to dental implants and full mouth reconstruction than what's standard.