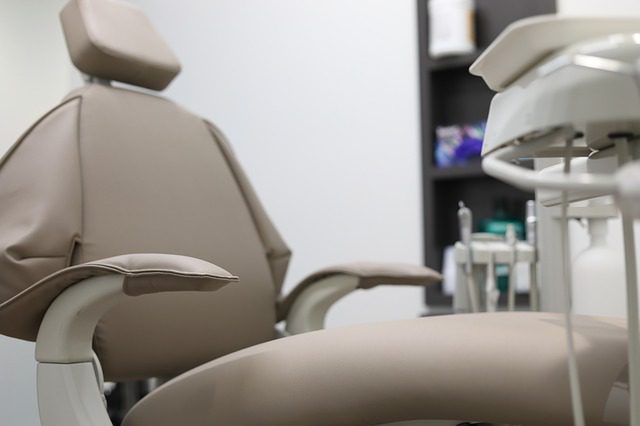 Full mouth reconstruction is exactly what it sounds like: the rebuilding or replacing of all the teeth in a patient's mouth, usually through dental implant surgery. The process takes the latest advancements in cosmetic dentistry to restore function, health and beauty to your teeth.
Full mouth reconstruction is something Dr. Puckett specializes in. We are one of the best dental implant dentist offices in Ohio. We also take a strategic comprehensive approach that makes our dental implants one of the more affordable treatment options you can get when it comes to full mouth reconstruction.
Here's everything you need to know about full mouth reconstruction: what it is, what to expect, and how Dr. Puckett can save you hundreds of dollars on an affordable yet effective treatment plan.
Who Needs Full Mouth Reconstruction?
Many people have numerous dental issues throughout their mouth that make them candidates for this comprehensive approach to dental implant surgery. They may be missing multiple teeth, have numerous teeth that exhibit extensive decay, cracked or broken teeth, or teeth that are failing. For instance, if an accident damaged your jaw and teeth, you may need a full mouth reconstruction. If you've had a drug addiction of some kind, which often cause people to eat an exorbitant amount of sugar that decays their teeth, you may need tooth replacement for many or all of your teeth. Or if you've neglected your dental hygiene for most of your life and have significant deterioration, you may need extensive mouth surgery to remove the damage and reconstruct your smile. Each one of these circumstances warrants a different type of dental implant surgery, which is why it's important to see an oral surgeon specifically.
Other patients suffer from genetic disorders such as Ectodermal Dysplasia, Amelogenesis, or Dentinogenesis Imperfecta. These conditions can make you feel your smile is unattractive because of US cultural norms, and they require extensive cosmetic dentistry to attain a natural and healthy smile. For instance, the actor Gaten Matarazzo who plays Dustin Henderson in the hit series Stranger Things suffers from Cleidocranial Dysplasia, a genetic disorder that affects the growth of all bones, especially his teeth and collarbones. CCD is very rare — affecting only one in every million people. His condition was not cured by dental implants, as his teeth will eventually come in as he gets older — they are only delayed. In the meantime, he underwent cosmetic dentistry to have fake teeth put in until his real ones develop.
Cosmetic Dentistry Treatment Options for Full Mouth Reconstruction
There are numerous treatment options for cosmetic dental implants. The treatments can include onlays, crowns, bridges, veneers, dental implants, and/or dentures. Some of these procedures require more ongoing maintenance than others, but all of these approaches provide the patient a complete smile makeover so they look good as new.
Talk to a Dental Implant Dentist
If you are considering full mouth reconstruction or need to restore one or more teeth, dental implants may be for you. Dental implants are generally regarded as the best treatment option for tooth replacement; they give you full functionality, just as if you had naturally healed teeth again. These teeth are surgically implanted into your jaw bone via a titanium or zirconia screw. Your bone then heals around the screw, effectively creating a "root" for the replacement tooth. You don't have to remove them for cleaning every night as you do with dentures, and you don't have to replace them occasionally like you do with veneers. After healing, dental implants function, look and feel just as natural as your real teeth.
A More Affordable Approach to Mouth Reconstruction
We take a strategic approach to our cosmetic and restorative dentistry treatments that save our patients hundreds of dollars compared to other oral surgeons:
First, we charge only for the amount of anesthesia time needed. Most oral surgeons charge for the full 60 minutes, even though considerably less time is usually required.,
Second, we base our fees on a fair and reasonable understanding of our costs and value of the service provided — not the recommended amounts listed in the "Fee Schedule" book which most oral surgery and dental offices use.
Third, if your dental implants are covered by dental insurance, we do not allow that policy to dictate your needs. Most insurance companies will not cover commonly used extraction codes, and they also will "review" anesthesia coverage. This results in more expensive care that does not keep your comfort in mind. We instead do everything we can to make your experience comfortable and more affordable. That is why we are able to offer more affordable dental implants than you can find from other care providers.