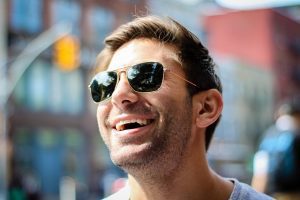 Are you considering dental implants? They are the best option for tooth replacement because they look and function like your natural teeth. But they are also expensive and not all insurance companies cover them. Here's what you need to know when it comes to dental implants and insurance plans — how to choose a plan that will cover your dental implants and reduce their cost.
Dental Insurance & Implants
Your basic dental insurance package may cover dental implants. If a plan covers the procedure, it may cover up to 50%, which means you're responsible for half of the cost. You should also be aware of your deductible — how much you pay before the insurance plan covers it. You will also need to be aware of your yearly available benefits.
You should also keep in mind that many dental insurance plans have waiting periods. While they will cover basic cleanings and checkups, you'll need to be on the plan a few months before any major dental work is covered — if you've just signed on to the plan.
Insurance & Dental Implants: Other Factors to Consider
If your policy does cover dental implants, there are still other factors you'll need to consider when weighing the cost. Most dental plans are capped at a certain amount of coverage — meaning if you've already had dental work done for the year, you may have exhausted it. That's why we recommend sitting down with your dentist and planning your dental work for the year — particularly any extensive work like oral surgeries, tooth extractions, or dental implants. That way if you need wisdom teeth removed, you can plan the oral surgery for when the work will be covered.
You should also check your dental insurance coverage for pre-existing conditions — especially if it's a new plan. If you have a missing tooth prior to signing up for the dental insurance, the company may not cover the dental implant. They will consider it to be a pre-existing condition because you had the problem prior to signing up for the dental insurance.
Bottom line — it's always best to talk to your insurance provider about what is and what isn't covered. This can vary according to the policy, the type of work being done, and how much work you've had done for the year. Your dentist or oral surgeon can work with the insurance company to determine what exactly is and isn't covered.
How Much Can a Dental Implant Cost?
Even if your dental insurance does cover some cost for a dental implant, you'll likely need to cover some portion of the cost. Out of pocket, one dental implant can cost anywhere from $4,300 to $6,500. It is a major oral surgery, after all. And you might need dental bone grafting, if your jawbone isn't strong enough to accommodate a dental implant, which can drive up the cost. If you should choose to do same day dental implants or get Zirconia dental implants (ceramic dental implants), this can further affect the cost.
If you are looking at full mouth reconstruction or need to replace several teeth that are next to each other, you could get a dental implant bridge which can make the procedure more affordable.
Questions You Should Ask Your Insurance Provider Regarding Coverage of Dental Implants
Like we said, it's a good idea to speak to your dental insurance provider directly about your coverage. This is especially true if you are shopping for a carrier that will cover the cost of your dental implants. Here are some questions you should consider asking them.
1. Does My Oral Surgeon Need to Be Within the Network?
Some insurance companies will require your dentist or oral surgeon to be within a certain network. Fortunately, if your dentist is covered by the insurance company, the oral surgeon they recommend will typically be within a similar network.
2. Can I Choose Who Provides the Oral Surgery?
Some providers will stipulate who you need to go to for oral surgical care. Ask them if you can choose your oral surgeon and if your preferred choice is within their network.
3. Does Your Provider Carry a Least Expensive Alternative Treatment (LEAT) Clause?
A LEAT clause is when your provider requires you to go with the least expensive option, particularly if there is more than one solution to your dental problem. This could limit your options for Zirconia dental implants, same day dental implants, or it may force you to consider a dental bridge in place of a dental implant.
4. What Percentage of the Dental Implant Do You Cover?
If your insurance provider covers dental implants, they will likely cover only a portion — typically 50%. You will be responsible for the remaining cost.
Do You Have an HRA?
An HRA is a healthcare reimbursement arrangement, when your provider pays you back for dental and medical expenses you have already paid directly. You'll need to receive a qualifying medical treatment and submit proof of that expense to your employer. Either you will work with your dentist, oral surgeon, or medical provider to file a claim, or you will file the claim with your insurance provider yourself.
Dental Insurance Plans That Cover Dental Implants
Looking for a dental insurance package that does cover dental implants? The financial site The Balance recommends:
Best Overall: Delta Dental Insurance
Best for No Waiting Periods: Spirit Dental
Best Price: DentalPlans.com
Best Rewards Program: Ameritas
Best Value (Coverage for Price): Aetna® Vital Savings
Best for Convenience: Renaissance
Best Group Benefits: Cigna Dental Insurance