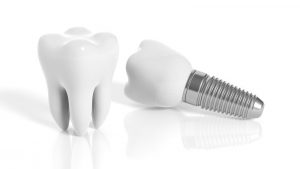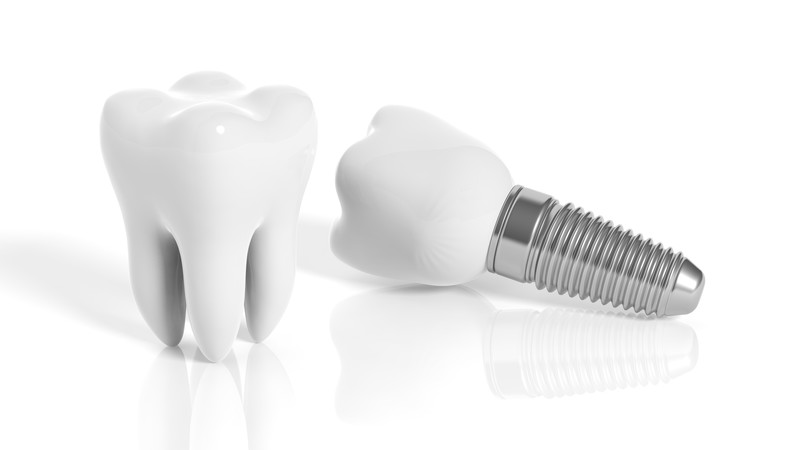 You've probably heard that dental implants are your best option for tooth replacement — for all intents and purposes, they look and chew just as well as your natural tooth. In fact, to the naked eye, you really can't tell the difference — aside from the fact that the dental implant is not subject to tooth decay.
The only catch with dental implants is their cost — they can cost thousands of dollars between the dental implant surgery and the placement of the tooth crown itself.
But did you know dental implants can actually be affordable — or at least relatively cheap? Dr. Puckett takes an unusual approach to dental implant surgery — he views insurance and treatment strategies differently than your average oral surgeon. He likes to think outside the box. Because of this, Dr. Puckett is able to deliver on average $300 to $800 in savings per dental implant.
So with Dr. Puckett, dental implants are truly more affordable — by $300 to $800, which can add up significantly if you are getting several dental implants or need a full mouth reconstruction. Let's save you money and get you a beautiful set of new teeth. Here's how we do it.
Our Approach to Sedation for Oral Surgery
One innovative way we approach dental implant surgery is in our sedation methods. You get the same quality pain treatment, but we'll only charge for the amount of anesthesia time needed for the procedure. Most oral surgeons charge for the "insurance allowed" anesthesia time (60 minutes in four 15-minute increments), despite the fact that most sedation for oral surgery takes considerably less than 60 minutes. You only pay for the amount of anesthesia time that is actually necessary (down to the exact minute) — never more. In that way, we can deliver significantly more affordable dental implants.
Fee Schedule? Smee Schedule!
Most oral surgery and dental offices base their fees on the recommended amounts listed in the 'Fee Schedule' book — an industry standard measurement of the cost value of services. Dr. Puckett prefers to instead base his fees on a fair and reasonable understanding of our costs and value of the service provided. We gauge it according to the resources it costs our office — never more. You deserve great dental care and oral surgery — and it shouldn't have to be expensive. We promise to deliver quality service without the exorbitant cost.
Your Dental Insurance Isn't the Boss — We Are!
Dr. Puckett recognizes that dental insurance companies are businesses — they aren't dentists or oral surgeons. Therefore, he'll never allow the insurance company to dictate what his patients need. Frequently, insurance companies don't cover extraction codes. They might "review anesthesia coverage." But Dr. Puckett refuses to let the insurance companies push him or his patients around. Your care is our top priority — we do everything we can to make sure you get the best treatment for your dental implant surgery. We also hold insurance companies accountable so they pay their fair share.
So yes, dental implants can be more affordable through Dr. Puckett, about $300 to $800 per tooth on average. We can offer cheaper prices through a more thoughtful and proactive approach to dental implant surgery. That's why many of our patients say we're worth the drive. They come from Cincinnati, Columbus, Dayton and surrounding areas to see us at our office in Wilmington.
Want affordable dental surgery? Dr. Puckett provides high quality service for cheap! Give us a call today.