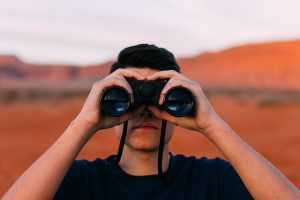 Looking for the best oral surgeon in Cincinnati? If you are willing to ask questions, do some research, and meet a few surgeons, you can find the right one for you.
Unfortunately, there is no one "best" choice, because the best surgeon for you depends on your needs. There are over 94 oral surgeons in the Cincinnati area, but only a few will meet all your criteria.
When you are looking for any kind of professional, you do some digging, right? You ask friends and neighbors. You look online to see who has good reviews.
Get a Recommendation from your Dentist
Your first stop should be your regular dentist, who may have suggested the surgery in the first place. They are very likely to have a recommendation. Don't just say, "thanks." Ask why they recommend this person. Ask about the surgeon's background and specialties. Ask your dentist if they would go to this person for the problem you are experiencing, or send their spouse or children.
Poke Around Online
Then hit the internet. Lots of sites rate surgeons and their offices. Read the reviews critically to make sure the reviewer was looking for what you are seeking. People want different things in a medical provider.
Scrutinize the education, experience, professional affiliations and other facets of the surgeons who appeal to you. Who specializes in the procedure you are gong to have?
Call the Ohio, Kentucky or Indiana state medical board if you can't find details you are looking for.
Check Out The Office / Check Out Their Website
Depending on the issue at hand, many reputable oral surgeon may offer an initial consultation. During the appointment, ask about their experience and recommended course of action.
Make sure the place where the surgery will be done is accredited, highly rated, and has experience dealing with surgeries of your type.
Find out a little about the team. What roles does each person play? Who will assist with your surgery and what are that person's credentials?
The choice may come down to a gut instinct. Do you get a good vibe from the surgeon and the staff? Is the office clean and up to date?
The best choice to perform the oral surgery is the doctor who makes you feel comfortable and confident, makes time to answer all of your questions, and has a strong track record in the procedure that has been recommended for you.
Here at Wilmington Oral Surgery, we understand that you want to be totally sure before you put yourself in our hands. Check out the many online reviews of very happy patients who have worked with Dr. Puckett and the Wilmington Oral Surgery team and feel comfortable scheduling your appointment with us today.